Kids can make their own "bread pets" with these kid-friendly instructions!
Involving kids in the sourdough craze seems like a no-brainer: it's a super cool science experiment and cooking project all in one. But anyone who's tried to grow a sourdough starter (and then make edible bread from it) knows that it's easier said than done.
Fortunately, when writing our picture book, The Bread Pet, our editors made sure they created the perfect sourdough starter instructions for kids.
Take a sneak peek at our sourdough starter recipe, below, and be sure to get your own copy of The Bread Pet!
---
Get your copy of The Bread Pet: A Sourdough Story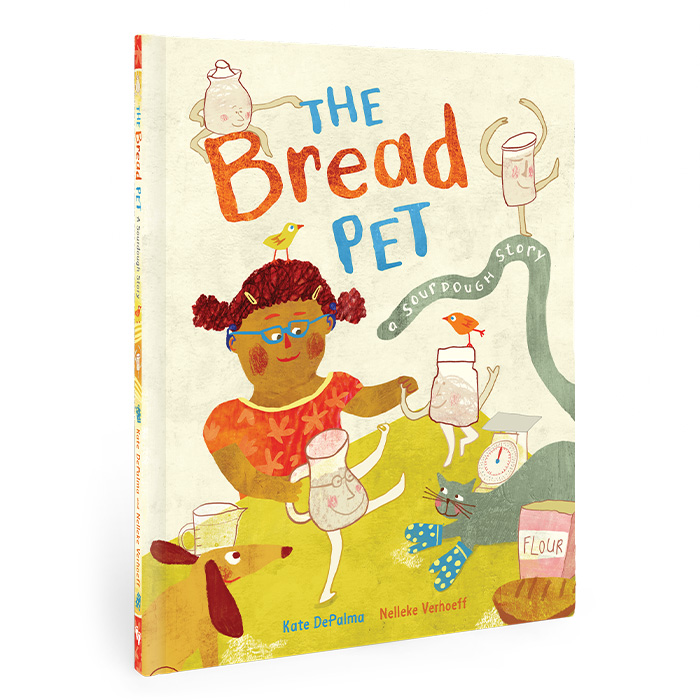 The Bread Pet: A Sourdough Story
Written by Kate DePalma | Illustrated by Nelleke Verhoeff
Cora promises to keep Uncle JB's Bread Pet alive but didn't anticipate its exponential growth! She needs to come up with a solution — and fast! This whimsical STEM story of family, creativity and community will inspire young makers to experiment and share their gifts with others. Includes sourdough starter and sourdough bread recipes.
---
Make your own sourdough starter!
You'll need:
• Adult helper
• Water (tap left out overnight or distilled works best)
• 700 g (about 6 cups) flour (rye or whole wheat works best)
• 2 clean glass jars
• Kitchen scale (optional, but recommended for best results) or measuring cup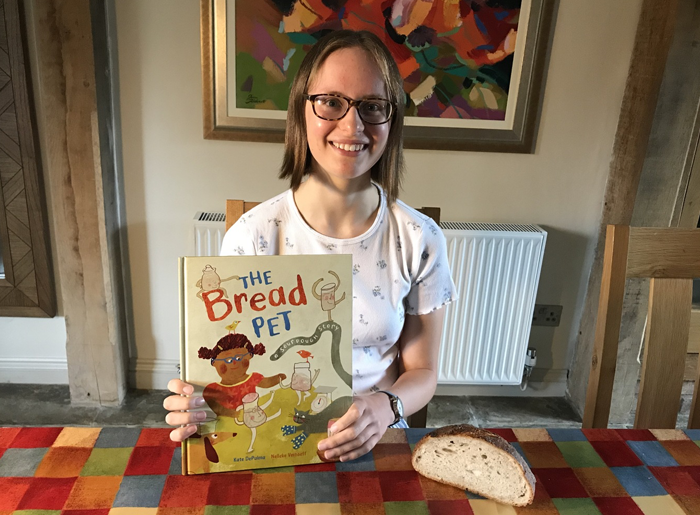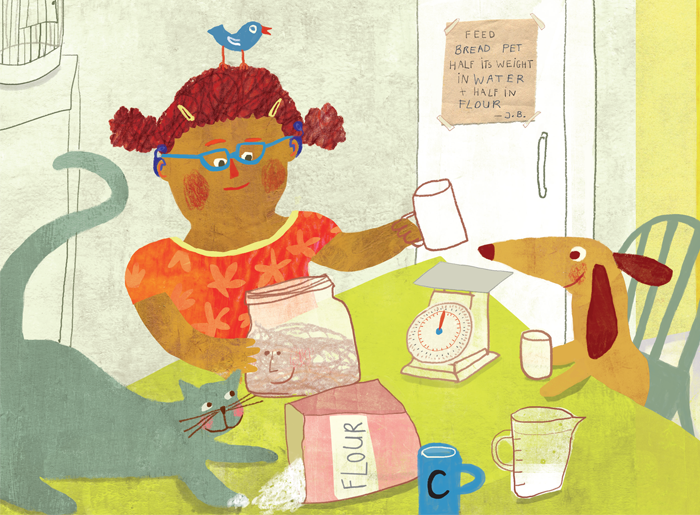 Day 1: Mix
1. Place an empty jar on a kitchen scale and set the scale to zero.
2. Add 100 g (⅚ cup, or ½ + ⅓ cup) of flour and 100 g (about ⅔ cup or 6 ½ tbsp) of water to the jar.
3. Stir until all dry parts are mixed in.
4. Keep this mixture somewhere warm, between 70˚F to 75˚F (21˚C to 24˚C), but out of direct sunlight.
Day 2: Feed
1. Place another empty jar on the kitchen scale and set the scale to zero.
2. Scoop in 200 g (about 1 cup) of the mixture you made on Day 1. Compost or throw away the rest (this will make sure your Bread Pet stays a manageable size).
3. Add 100 g (⅚ cup, or ½ + ⅓ cup) of flour and 100 g (about ⅔ cup or 6 ½ tbsp) of water.
4. Mix well until all dry parts are mixed in.
5. Cover and place in the same warm spot as Day 1.
6. Repeat steps 1-5 daily for at least 5 days.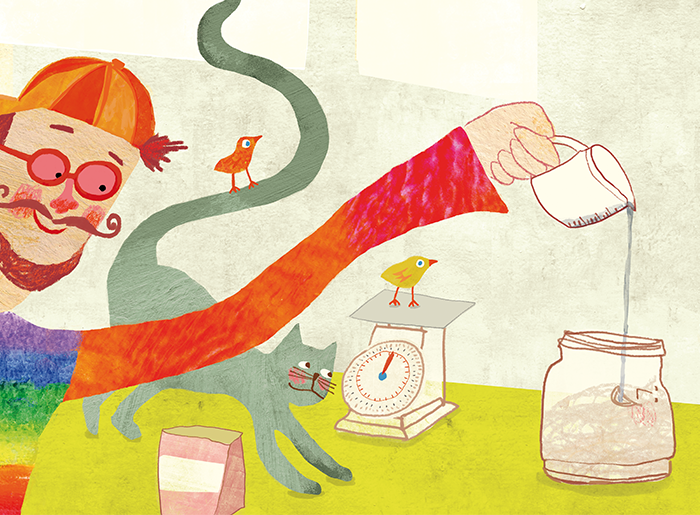 Congratulations, you've just created your own Bread Pet. Now you're ready to bake some bread!
---
A few bread pet tips:
Sourdough starters need a few days to ferment, or for the fungi and bacteria to produce the gases and acids that make the bread rise and give it its sour taste. They ferment faster in warm places and slower in cold ones.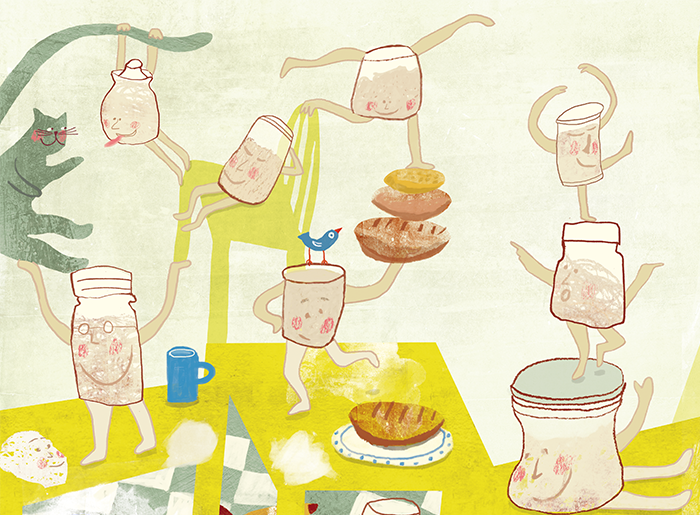 • Keep your Bread Pet in a container with a loose-fitting lid so that it gets some air but doesn't completely dry out.
• Feed your Bread Pet daily or keep it in the fridge if you want to feed it weekly instead.
• You can tell that your starter needs food when it is bubbling, at least twice its original size, and starting to collapse.
• If you don't want to throw away the extra when you feed your Bread Pet, you can add it to dough for pancakes, waffles or crackers to make them extra tangy.
---
Here are more STEAM titles for hands-on learning!