HOME ➞ CONNECT ➞ BECOME A COMMUNITY BOOKSELLER

Join our movement to open children's hearts, minds and worlds! As a Community Bookseller, you'll bring families and communities together with beautiful books and gifts that celebrate diversity and capture imaginations. The Community Bookseller program offers parents, grandparents, educators and children's book-lovers the opportunity to run a flexible, fun, and meaningful business while making a difference in children's lives.
There are many ways you can earn an income as a Community Bookseller. You can sell Barefoot books at community events, school book fairs, fundraisers and online. We'll provide you with tools, training and support to help you build on your strengths and challenge you to increase your impact.
Do you love sharing books that make a difference? Are you passionate about building relationships and able to set aside a few hours every week? Then the Community Bookseller program is for you!
Hear first-hand from Community Booksellers about their experience and what it means to be part of our community.
Want to learn more? Visit our Frequently Asked Questions for additional details.
---
Get started today!
Register online and purchase your Starter Kit*, a boxed collection of sales aids and our bestselling titles valued at $350.00 for only $145.00 USD**. $450.00 CAD for only $185.00 CAD**.
You will also be able to:
✔ Log in immediately to your own business center
✔ Get access to training and marketing resources
✔ Receive community support through forums, live chats and calls
✔ Connect with a Mentor (optional)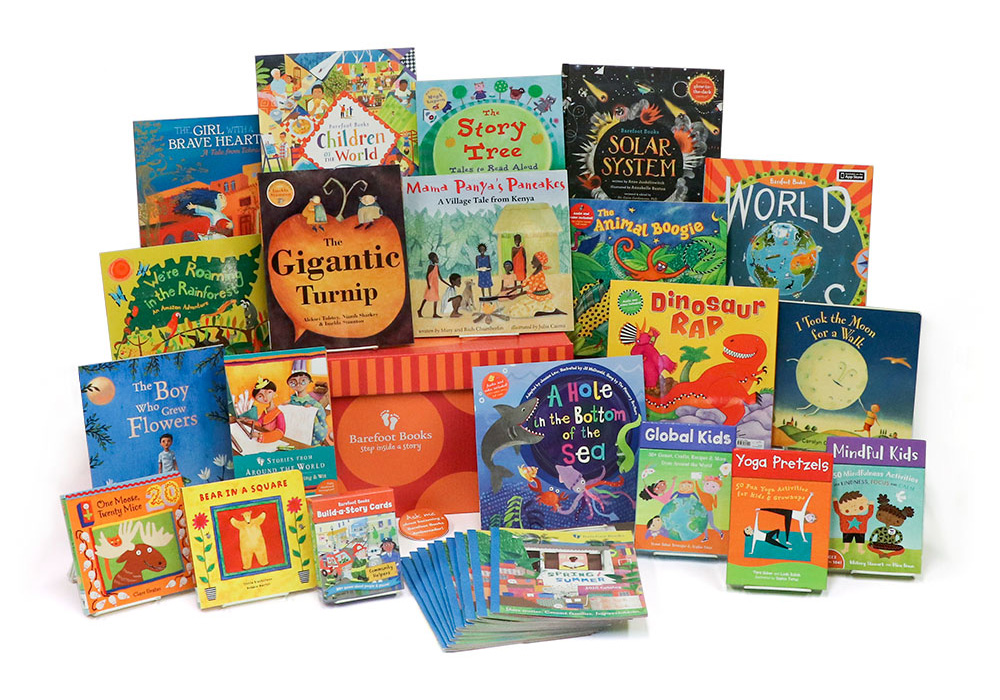 *Note that the Starter Kit contents depicted in the above pictures are subject to change at the discretion of the Home Office. The retail value of the Starter Kit will remain consistent when substitutions are made. The Community Bookseller program is available in Canada and the United States, excluding Hawaii, Alaska, Puerto Rico and individuals who reside at an APO address.
**Plus Priority Shipping ($14.99 USD) **Plus Standard Shipping ($14.99 CAD)
---
Questions?
Reach out to our Home Office Team, who can help answer any questions for you at help@barefootbooks.com or via phone at 617.576.0660. Or, fill out our inquiry form and we will be in touch with more information about all the ways you can make an impact as a Community Bookseller.
The Community Bookseller program is available only in the United States* and Canada.
*Excluding Alaska, Hawaii and APO / FPO addresses.