Create New Customer Account

Register to be a Community Bookseller
Join our movement to open children's hearts, minds and worlds. As a Community Bookseller, you'll bring families and communities together with beautiful books and gifts that celebrate diversity and capture imaginations. Get access to training and resources, a personal login to your own online business center, marketing tools every month, plus community support through live chats, events and calls.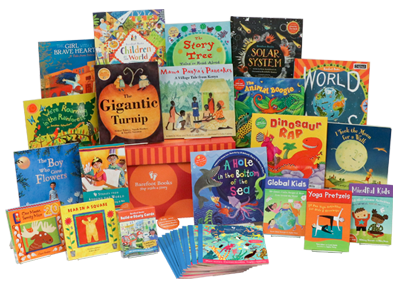 Your Starter Kit:
A $350 value for $159.99!
A $450 value for $199.99!
Bursting with bestselling titles, catalogs, and other marketing materials, this Starter Kit has everything you need to lay a strong foundation for business success. ​​​​​​​Contents subject to change.
By creating your account, you are agreeing to the Community Bookseller Program Agreement.