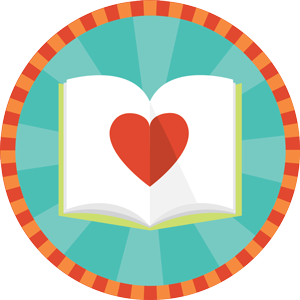 Frequently Asked Questions
At Barefoot Books, our mission is to share stories, connect families, and inspire children. Here are the answers to your most commonly asked questions.
Click on a heading to view the information for that section.
---
Who can purchase online from the Barefoot Books store?
Parents who buy books, singalongs, and games for their children in the United States, Canada and the United Kingdom. We seek to provide products your children will enjoy and you will value for their imaginative, educational, enduring nature. To create an account register here.
---
How do I order in Canada as a trade account?
---
Where can I find product news and other updates about your company?
---
Where can I buy Barefoot Books?
You can buy our books and gifts at www.barefootbooks.com, from our wonderful community of Community Booksellers, or wherever books are sold.
Don't have a Community Bookseller? You can easily find one by searching our community here.
---
What forms of payment do you accept for online purchases?
We accept VISA, MasterCard, Discover, American Express and PayPal.
---
What are the
shipping

delivery

options, cancellation and return policies when ordering online?
Barefoot Books ships to addresses in most parts of North America. This includes all Canadian provinces and all contiguous US states (excluding Alaska, Hawaii, Puerto Rico and APO/FPO addresses).
When ordering online through www.barefootbooks.com, shipping rates are based on the service level you select and net cart total after discounts and credits. One delivery address is acceptable per order; deliveries to multiple addresses will require multiple orders.
Products purchased online may be returned within 30 days of receipt and must be in the condition in which they were received for a full refund to be given.
For details on our shipping and returns policy, click here.
Barefoot Books delivers to addresses within the United Kingdom only. Orders within the United Kingdom are delivered by either Royal Mail or DPD parcel courier.
For standard UK deliveries, the flat rate delivery charge is £2.49 plus 50p per additional item (capped at £4.99)

A non-trackable form of delivery, Royal Mail 2nd Class Post, is used for all UK deliveries weighing up to 1.8kg. Orders weighing over 1.8kg will be delivered by DPD, a signed for courier service.

We also offer a premium 48-hour delivery option which costs £9.99 per order. This service guarantees delivery in 2 business days. Orders need to be placed by 11:00am GMT.

Any offers for free P&P are valid only for deliveries within the UK mainland.

We reserve the right to change P&P charges at any time.

At the moment, European deliveries beyond the UK mainland are not available.
One delivery address is acceptable per order; deliveries to multiple addresses will require multiple orders. Please note that we reserve the right to change P&P charges at any time. Any offers for free P&P are valid for deliveries within the UK mainland only.
---
What are your safety standards?
We are pleased to assure you that Barefoot Books products:
Comply with the US Consumer Product Safety Improvement Act (CPSIA) 2008. Please click here to see our CPSIA Certification of Compliance.

Exceed the more stringent safety standards required under European Union (EU) law, including EN71 - Parts 1, 2 and 3.
---
Why should I register for an online account?
What are the benefits? By registering for an online account, you'll be able to view your order history and we'll remember your contact details, making checkout quick and easy! Also, you can stay up-to-date on our latest releases, community news and special offers to make sure you won't miss new products or deals.

How do I register? Simply enter your email and a password to set up your account, and you'll have the option to create a billing address and to save several shipping delivery addresses. Register now!

What if I forget my password? Please click here to reset your password, providing your email address in the online form. There is another opportunity to reset your password when logging in to your account. We will send you an email with instructions to reset your password.
---
How do I submit my manuscript or illustrations to Barefoot Books?
Please click here for more information about our current submissions policy. As a small team, we are not able to respond individually to every submission we receive or handle queries about submission status. We will get in touch with you if we are interested in pursuing your submission. We are always actively looking for diverse writers and artists.
---
What is your policy around virtual read-alouds of your books?
If you wish to read Barefoot Books works while your school, preschool, daycare, library, venue or organizationorganisation is closed to in-person access, we ask you to abide by the online use permissions guidelines outlined here.
Didn't find your answer here? Contact us!
Barefoot Books Customer Service – help@barefootbooks.com
or call toll-free on 866-417-2369, Monday to Friday, 9am-5pm EST
We look forward to hearing from you!
Please contact Barefoot Books Customer Service by email at help@barefootbooks.com. Our business hours are Monday to Friday, 9am-5pm EST. All inquiries will receive a response within 24 business hours. Messages received on weekends and holidays will be returned the next business day.