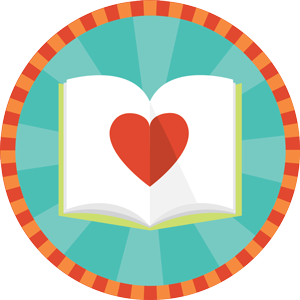 Community Bookseller FAQs
At Barefoot Books, our mission is to share stories, connect families, and inspire children. Here are the answers to your most commonly asked questions.
Click on a heading to view the information for that section.
---
What does it mean to be a Barefoot Books Community Bookseller?
A Community Bookseller is an individual working to promote imagination and creativity in children's lives through literature. A program member can be a parent, grandparent, teacher, librarian, storyteller, artist, or musician. The Community Bookseller program is flexible, fun, and creative, and can be either a full-time or spare-time endeavor. The program is currently available to individuals in the United States* and Canada.
*Excluding Hawaii, Alaska, Puerto Rico, and individuals who reside at an APO/FPO address
---
What are the ways I can sell Barefoot books?
Community Booksellers can market and sell Barefoot Books products in their community at local events, book fairs, and home shows. Community Booksellers may also hold fundraisers and conduct storytimes. You can also sell Barefoot Books through your free website, as well as other websites, blogs and social networks.
---
What if there is already a Community Bookseller in my area?
Many communities have multiple Community Booksellers working side by side to get books into the hands of children. There are no exclusive territories assigned to Community Booksellers. You must respect previous relationships between booksellers and their customers or event organizers, but there are many opportunities out there just waiting for you to explore. Every person brings different strengths and experiences to our community.
---
What is the time commitment for running my Barefoot business?
This is your business. You are in control and decide how much time you want to invest in reaching your personal goals. We recommend that Community Booksellers plan to dedicate at least 5-10 hours a week to the program, either engaged in selling, keeping up with company news, or planning ahead. You can also choose to run your business full-time. The advantage is that you can stay flexible depending on your schedule and earning goals.
---
What are my costs to get started?
Becoming a Community Bookseller starts when you register online and purchase your Starter Kit for $145 USD / $185 CAD plus shipping costs.* The Starter Kit is presented in a beautifully-branded Barefoot Books box and contains a selection of our bestselling books and gifts, with a total retail value of over $350 USD / $450 CAD. You'll also receive a set of catalogs to help you market your business.
*Shipping is $14.99 USD / CAD
---
What help will I have getting my business started? Is there training?
We are here to support you along every part of your entrepreneurial journey. Barefoot Books provides Community Booksellers with training options through a variety of platforms.
Our Business Basics page and Reference Guide are your starting points for accessing quick answers to Frequently Asked Questions and downloadable PDFs that will help you launch your business into high gear. You can also attend live webinar training and chats offered throughout the year. It is recommended that you choose a Community Bookseller Mentor who can provide personalized tips and ongoing support.
We also have an annual Community Bookseller Conference, which is our largest in-person training event.
---
Can I find Community Booksellers in my area or with similar interests?
Yes! It is easy to search for Community Booksellers in your area and join a team — this is a valuable resource as you begin to build your business. It is not mandatory to join a team, but it is a great way to find mentorship and experience the Barefoot Books community first-hand.
---
How much can I earn?
There are many ways to earn income as a Community Bookseller. As a new program member, you will be eligible for a generous Kickstart Bonus, which can help you get your Barefoot Books business off to a great start! If you sell $600 in Personal Sales (PQV) in your first 60 days, you will automatically receive $150 Barefoot Bucks to apply to a future order.
Our compensation plan is very generous by industry standards: 50% up-front discount on Community Bookseller Personal (inventory) orders with free shipping on orders over $150 net cart total.

Earn 30% commission on event and online orders.

All Community Booksellers have the opportunity to earn a 5% Quarterly Mentor Bonus on your Personal Team members' sales.

Plus we have challenges with rewards for Community Booksellers that make a big impact in sales, leadership and in their community!
---
How will I be paid?
All commissions and bonuses earned in any calendar month are paid electronically within 10-14 business days of the month following the month in which they are earned. Mentor Bonuses are earned quarterly and added to the following month's payment.
---
Is there a certain sales threshold I need to meet to be an active Community Bookseller?
Community Booksellers who achieve $300 in sales each full calendar quarter remain in the Community Bookseller program automatically. There are no renewal fees or other requirements.
Should your sales fall below $300 during a quarter, you have the option to rejoin the program for $50 USD / CA if you reactivate within 1 year. To rejoin the Community Bookseller Program, email help@barefootbooks.com. After 1 year, you will need to purchase a new Starter Kit.
---
Is there an order minimum?
There is no order minimum! Manage your business in the best way that benefits you.
---
Am I required to recruit others or build a team?
There are no recruiting requirements to participate in the Community Bookseller program, and you do not need to build a team in order to be successful. However, you can choose to become a Mentor.
---
Will I be penalized if I leave the Program?
We understand that life can get busy or circumstances can change. You will not be penalized if you decide to leave the Community Bookseller Program and you are not required to return your Starter Kit. Later, you can decide to rejoin the program and pick up where you left off!
---
Didn't find your answer here? Contact us!
Barefoot Books Customer Service – help@barefootbooks.com
or call toll-free on 866-417-2369, Monday to Friday, 9am-5pm EST
We look forward to hearing from you!
---
Additional FAQs are available for general customers and retailers.
For more information, click the links below:
General FAQs
|
Retailer FAQs