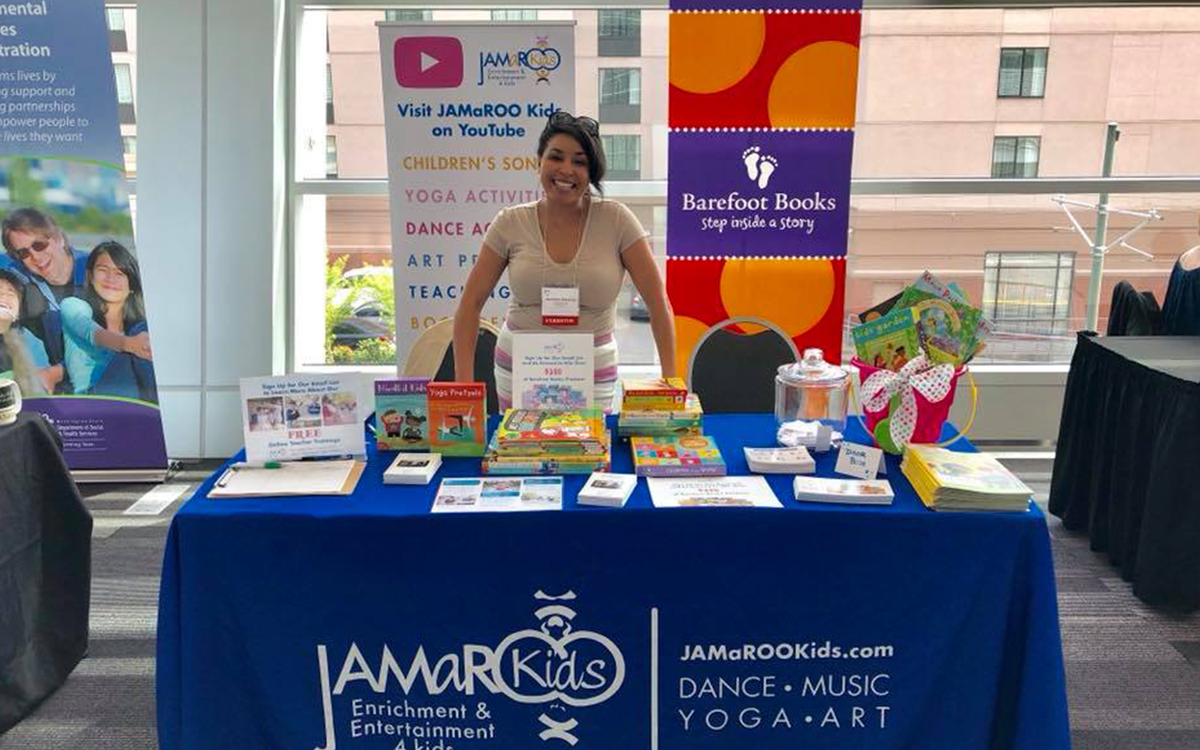 Community Bookseller Jamaica Stevens at an event.
"I love being able to set up my own little bookstore."
Ambur Gorman is one of the many who have joined our North American Community Bookseller program to help share Barefoot books with children and families.
She says, "I think that Barefoot just does a great job with helping kids to understand that we all have the right to be here, and no matter what you do, you can make a difference in this world."
Barefoot Books' Community Bookseller program offers parents, grandparents, educators and children's book-lovers the opportunity to run a flexible and meaningful business. And it's fun!
Read More