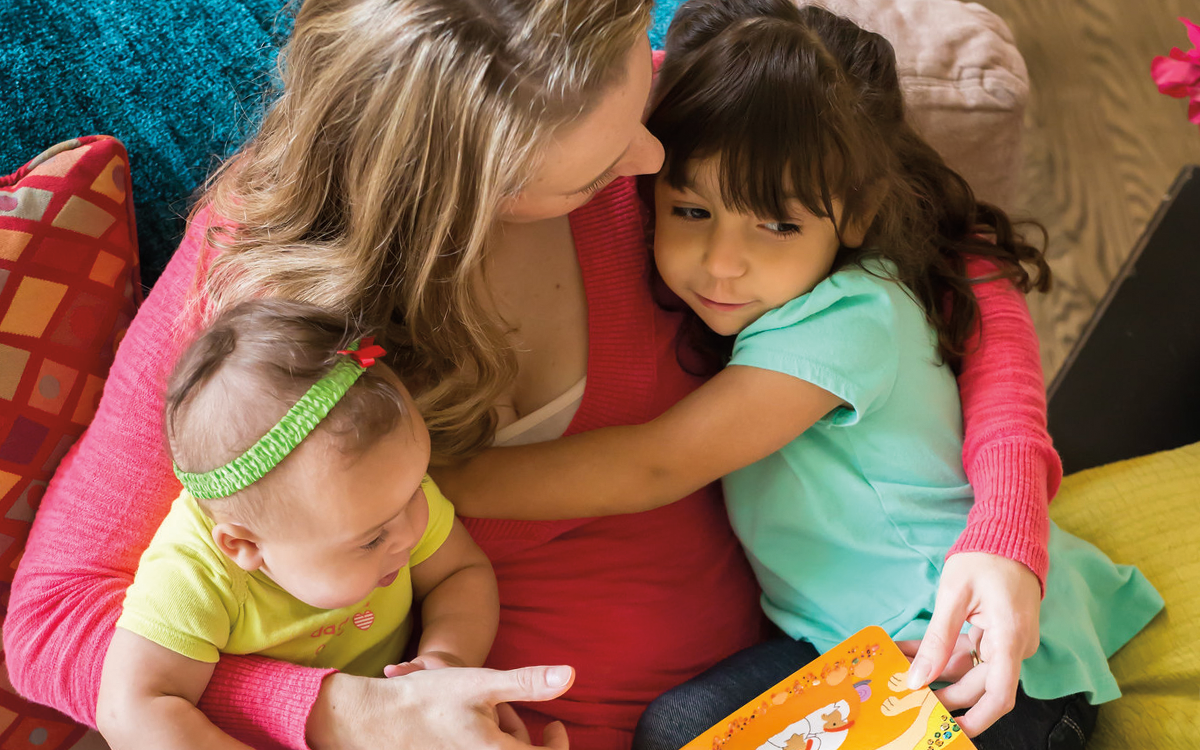 After a summer of an odd "new normal," many of our home routines are changing again.
No matter how young your children are, they probably detect a shift, and they may be struggling with their feelings about it. Kids display anxiety in a variety of ways, from demonstrating challenging or clingy behaviors to disruptions in their sleep patterns. Whether your child is showing signs that they feel anxious or acting like it's business-as-usual, here are five simple and creative ways you can help your kids manage anxiety.
1. Encourage mindfulness
Simple mindfulness activities can help children as young as 2 years old find calm.But mindfulness isn't just for relaxing; by combining imagination with breathing and movement, mindfulness activities can help children better navigate a variety of daily tasks, like transitioning from one activity to another, focusing on schoolwork, empathizing with others, falling asleep, and even appreciating where their food comes from. Not sure where to start? There are simple guides to help parents introduce children of all ages to being mindful.
2. Be predictable
As much as you can keep semblances of old routines and create new ones, your children will feel reassured by the predictability. Try establishing consistent bedtimes and wake times. Create a basic daily schedule that the whole family can see using post-it notes or another simple visual. (For young children, draw basic pictures to indicate what happens during each part of the day: play time, lunch time, quiet time, bedtime, etc.) Throughout the day, look at the schedule together so they know what to expect. This is also an opportunity to create new family rituals like walks in the evenings or game nights.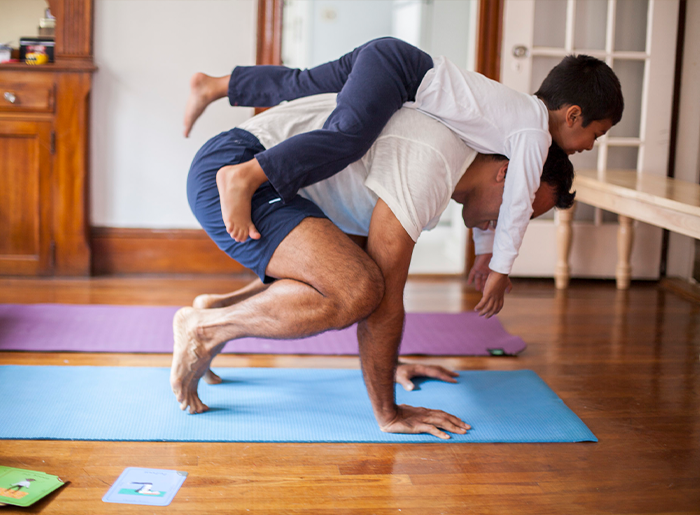 3. Take care of yourself
Dr. Gene Beresin, MD, Executive Director of the Massachusetts General Hospital Clay Center for Young Healthy Minds says, "Anxiety is contagious. Kids will pick up on your anxiety, so you need to manage it." If we care for ourselves, then we can better care for others, and scheduling time for self-care is one of the best ways to make it happen. Beresin suggests talking to friends and family, getting enough sleep and exercise, limiting how much news you consume, doing yoga, meditating, listening to music—anything that can actively help you stay calm.
4. Get them moving
Physical activity can relieve anxiety, both by taking kids' minds off their worries and by releasing endorphins that elevate their mood. Try going for nature walks (if allowed in your area) and collecting items to sort at home, playing "I Spy" while on a family stroll, or using sidewalk chalk to create mazes and hopping games. Peppering indoor creative movement activities throughout the day will also keep kids from going stir-crazy. Yoga breaks, dance parties, indoor obstacle courses using items like couch cushions and singalong story times are just a few ideas that are easy to implement on an as-needed or planned basis.
5. Help them think about others
Exploring other perspectives can help kids get out of their own heads. Especially when you're socially isolated from other people in your community, it's good to remember that everyone has a story. Reading books that help children empathize with others, calling a neighbor to see how they are doing, participating in community-wide virtual events (check your local online groups for things like window scavenger hunts)—all of these can help children feel more connected to others and less anxious.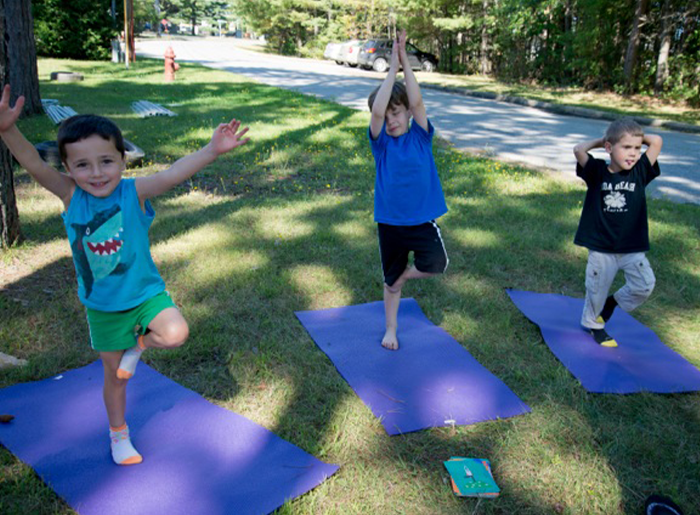 ---
How are you coping with anxiety and uncertainty right now?
Share your tools and practices by tagging us @barefootbooks!
---
Sign up for our mailing list!