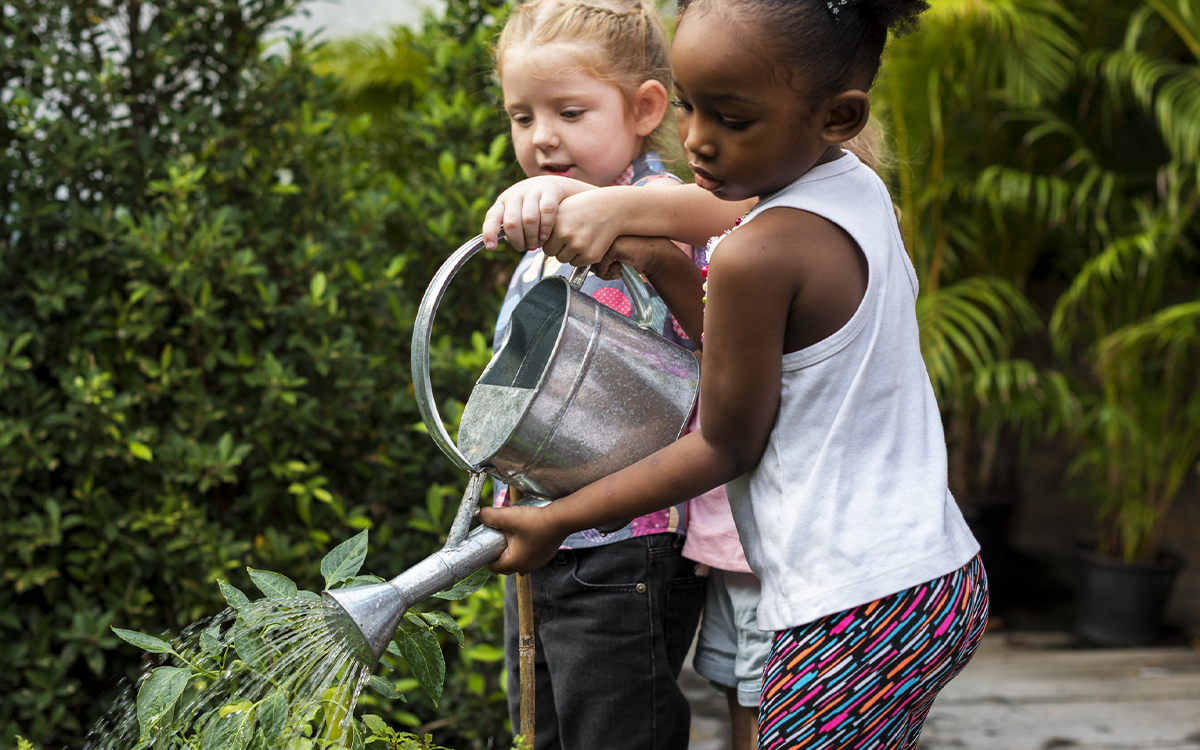 Gardens provide us with so many wonderful treats!
A thriving garden is often filled with delicious foods, beautiful bright flowers, amazing animals and exciting places to explore. Whether they are small indoor containers or expansive outdoor spaces, gardens are full of mysteries waiting to be solved: Why are bees so important? How do vines climb up poles? Why do some plants need more light and heat than others?
As children begin to imagine, create, work and play in gardens, they will discover all sorts of things about the world around them. They'll also discover that the garden is a wonderful place to enjoy time with friends and family.
Here are 3 unique, hands-on gardening activities that kids will love, adapted from our Kids' Garden activity deck. All of the outdoor activities are designed to work in any kind of garden space: a public or school garden, a garden of your own or even a container filled with soil just outside your front door.
---
Compost Cake
---
Sock Garden
---
Seed Spheres
---
Want more detailed, step-by-step instructions for these activities?
Sign up below for your free pack!
---
Want more activities like these? Find them in our Kids' Garden deck!
Written by Whitney Cohen, the Education Director of Life Lab Science Program California, and illustrated by Roberta Arenson.