Looking for enriching and fun activities this summer?
Become a member of our FREE Global Summer Adventure Club! You can join the Club any time. When you sign up below, you'll receive:
An Exclusive Club Download
The download includes...
Official Club Membership Card: become a card-carrying "global kid"!
Travel Checklist: your guide for each destination
World Map: color it in and see where in the world you're traveling
Reading Log: keep track of books you've read from each part of the world
Activity Instructions: step-by-step instructions for activities from around the globe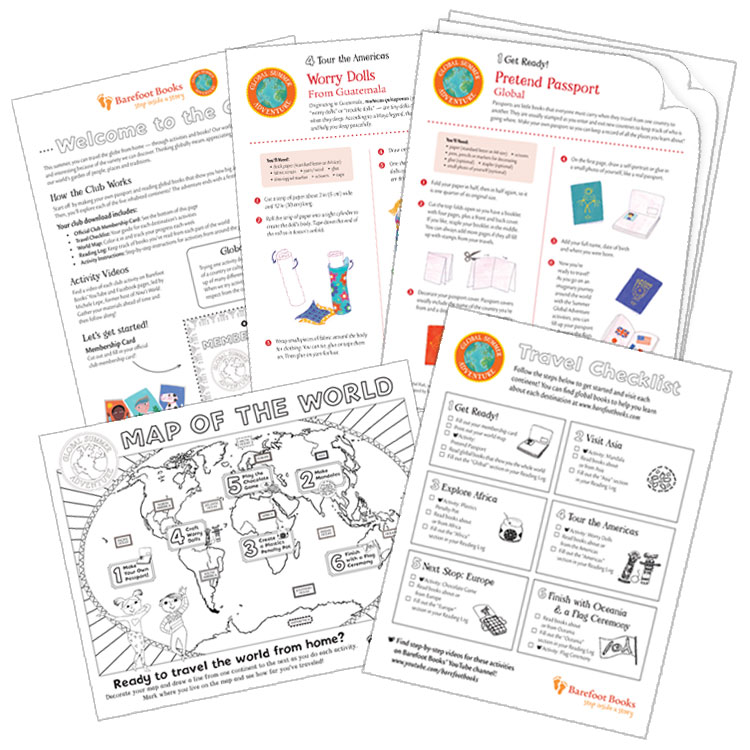 A 5-Email Series
We'll guide you through each part of your journey!
Activity Videos
We'll share videos of our activities, led by Michele Lepe, former host of the kids' TV show, The Goodnight Show. Gather your materials ahead of time and then follow along!
Reading Recommendations
We've got lists of award-winning picture books organized by continent that you can use to dive deep into each global region!
---
Ready to get started?
Sign up below and get instant access to the Club!
---
Want to explore more? Dive into our Global Summer Camp Kit!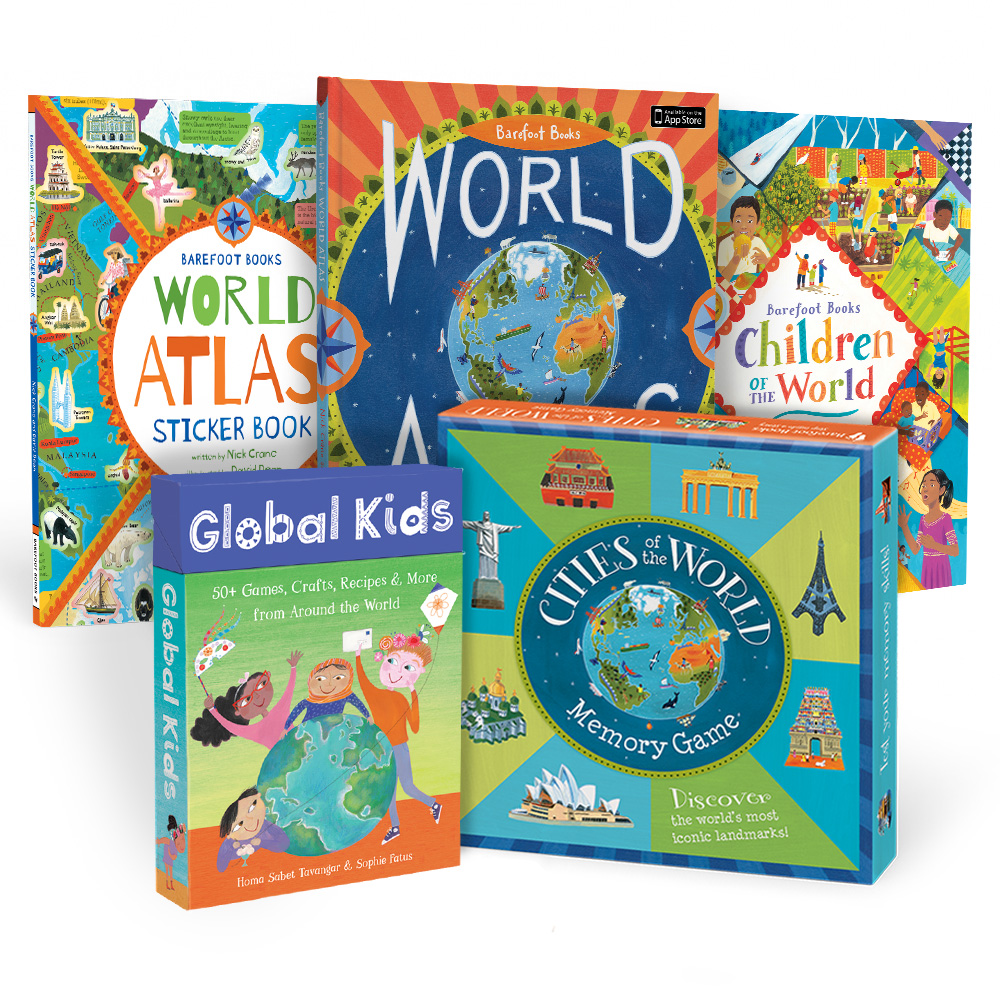 Open up a world of adventure with global activities, stories and games! Five interconnected products provide an instant hands-on global summer program. Follow the simple instructions in the Global Kids activity deck to create crafts, prepare simple recipes, and play games from all around the world — then dive deeper into each region with our award-winning World Atlas hardcover and our unbelievably comprehensive World Atlas Sticker Book. Reinforce geographical knowledge by matching landmarks to their cities with our Cities of the World Memory Game. Learn how children all around the world are different and also connected with the critically acclaimed landmark book, Children of the World paperback. Sure to provide hours of independent, educational fun this summer!