Melissa East, Community Bookseller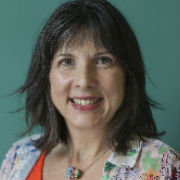 Melissa East



Team Leader
Eugene, Oregon
US
Phone: 541-579-9021
Gorgeous art, rich language, global and immersive stories!  When I was first introduced to Barefoot Books in 2008, I was hooked!  Our two daughters are now teenagers but I am so thankful that they 'grew up Barefoot!'  I truly believe and have seen that sharing Barefoot Books in your home, school, or library will go far to create a kinder world. 
Each page of a Barefoot Book is carefully designed for every child to find themselves, and come to the realization that they have more in common with a child across the world than they may have thought!  You'll see this in Here We Go Round the Mulberry Bush and what I term the quintessential Barefoot Book:  Children of the World.  We have so many titles in the Social Emotional category (my faves being Just Like Brothers & The Girl with a Brave Heart) which address big feelings - very useful, especially during this Pandemic. 
Please reach out and let me know how I can help you!  I'm available for educational conferences, book fairs (including remote ones), fundraisers and community events.  You can register for my 12 Barefoot Books for Christmas/8 Books for Hanukkah at 12days.barefootcaravan.com and purchase directly from my inventory at https://barefootcaravan.square.site where locals get free shipping & delivery and educators get a discount*!

* If you're an educator, please email me for your discount code to use on my Square Shopping Site.