Anne Uebbing, Community Bookseller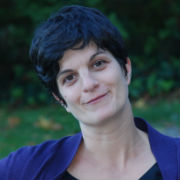 Anne Uebbing



Sales Leader
Port Moody, British Columbia
CA
There is something special about spending time cuddled up with my children reading books with magical but gentle words, and looking at pictures that allow you to become a child yourself once again.

My whole life I have been surrounded by books and stories, whether it was my father trying to find answers to my endless questions in big encyclopedias or my grandma, who would always weave a story with me and my siblings in it right before our very ears.

As a teacher I love to read books with my students as I watch them get carried away in the magic of words and illustrations. Having Barefoot Books in my classes makes my storytelling even more special as they are perfect for sparking imagination, creativity and for learning more about world cultures and people of the world.

For orders within the Tri-Cities I offer free delivery (minimum order $35.00). Please contact me via email at anne@kinderbooks.ca to see what I currently have in stock.

For orders directly through the website additional shipping/handling costs may apply .


FUNDRAISERS AND HOME PARTIES
Are you looking for fundraising opportunities for your school, daycare, group...?
Would your playgroup enjoy a private book party in your home?
Please contact me for further details at Anne@Kinderbooks.ca

I am happy to spread the word about the wonderful world of Barefoot Books because I enjoy seeing the surprise and awe in people's faces once they discover Barefoot Books...

Anne

Kinder Books is now on FACEBOOK! Become a Fan here.