Amy Thetford, Community Bookseller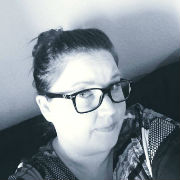 Amy Thetford

Community Bookseller
Community Bookseller Since 12-06-2019
Hi all!

I'm a special needs/homeschooling/work-from-home mom of four! This is my second time around the block selling Barefoot Books. The first time, life happened and I needed to let go of some commitments in order to better serve my family.

Years later, my kids still love our Barefoot Book collection and as a home educator, writer, and avid reader, I know the importance of surrounding children with literacy, learning, and love.

With the desire to be my own boss and contribute to our family's finances, I searched high and low for the right opportunity. I kept coming back to the fact that I love everything Barefoot stands for and as a mom, I stand behind their products and use them myself. I wanted to start a business that offered mentorship, camaraderie, and that would allow me to work alongside my children while promoting something I believe in wholeheartedly. Barefoot Books hit every mark.

I'm so happy to be back in business, building our home library, and contributing to Barefoot's mission to encourage diversity, inclusivity, and literacy for every child.