sarah voss, Community Bookseller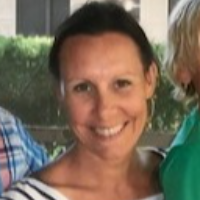 sarah voss
Community Bookseller
Community Bookseller Since 10-22-2021
I am a mom, world language educator and avid reader. I'm on a mission to encourage my kids, my students and their families to explore the world and its languages and cultures around them in their journey to becoming literate, kind and curious global citizens. 
I first fell upon Barefoot Books when seeking bilingual stories to read with my own kids as well as my preschool and elementary Spanish classes. I discovered that Barefoot Books' beautifully illustrated, culturally sensitive and educational materials are perfectly poised to engage young learners and their caregivers, meet their curious minds on important topics such as the planet and its wonders, excite them about traditions of different communities around the world, and inspire play that teaches them how to keep themselves healthy, mind and body. 
As I acquired more books and creative play materials and enjoyed them with others, I felt that I should go one step further in being an ambassador for Barefoot Books by becoming a Community Bookseller. It gives me joy to share and promote these products with my kids, students, and their families!