Heather Sinardo, Community Bookseller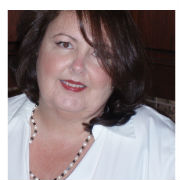 Heather Sinardo


Like most great things in my life, I discovered Barefoot Books through my daughter. We were both so impressed with the positive inclusive messaging, the focus on social-emotional learning and the gorgeous artwork that I knew we needed to get lots of these books for my granddaughter.

One of my passions is empowering women. Establishing a life-long love of reading can lead to academic success and support empowerment. So spreading the word about Barefoot Books quickly became my way of giving back.

If you are interested in finding out more about these award-winning products and finding out how to share them with the little ones in your life, please get in touch. Step inside a story!