Carrie Cavanaugh, Community Bookseller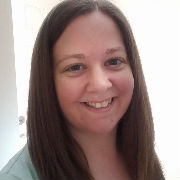 Carrie Cavanaugh

Barefoot Books has become something very important to me over the years.  Initially, I loved the books for their art and narration, but over time I've noticed my kids deepening their character just from reading these stories.  We've found peace and talked about race.  We've incorporated the stories into our homeschool curriculum.  It's become a lifestyle!
But that is just my personal story.  In my business, I find opportunities to donate a portion of sales to causes and organizations that help people.  In the past, I have donated to Hawthorn Hill, A Helping Hand in Ankeny, The Food Bank of Iowa, Des Moines Refugee Support, and Voix Noire.
This community is so important to me and I am proud to be a part of it.