Shari Huffman, Community Bookseller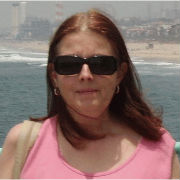 Shari Huffman


Community Bookseller
Hummelstown, Pennsylvania
US
My family tree is full of librarians, book store managers and educators…"I have a book on that" was a common family phrase when I was growing up! Although I was an Accountant for over 30 years, I worked in a variety of industries - including publishing – so books just seemed to be a natural fit for me for direct sales!
Never having had children and being a bit (…eh hem) "older", I have created a Barefoot Books business that is unique to me – fitting in with my interests while also bringing Barefoot Books to those who might otherwise never find out about them!
One of my favorite things is being a team leader and supporting the members of my Barefoot Beat Team! I am a (pre-'67) "Beatles person" (having lived through Beatlemania!) and thus the "fab" team name! I have fun with my business and encourage my team to enjoy theirs – we are professional but fun!
Interested in joining? We'd love to have you join our "fab and gear" team!