Amanda Ansah, Community Bookseller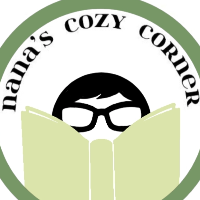 Amanda Ansah
Community Bookseller
Community Bookseller Since 02-14-2021
Hello!  I'm so happy you're here!
In my previous life I was a preschool teacher and an educational assistant.  I love helping children learn, and my passion is literacy.  Once my husband, David and I started to foster children, I decided to stay at home to readily be available to the children who joined our family.
I became a grandmother (Nana) in 2020 and knew it was time to do something with children's literacy.  It has been over 10 years since I was introduced to Barefoot Books at a literacy conference, but I kept the book I purchased on top of my book pile, knowing I would one day sign up. Now is the time!
As well as being a community bookseller, I hope to share crafts, literacy information, and read Barefoot books aloud on my YouTube channel.
I hope you will share in my enthusiasm of these amazing books!  I look forward to hearing from you,
Amanda "Nana"