Flora Johnson, Community Bookseller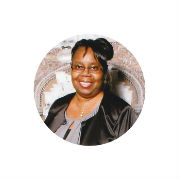 Flora Johnson

Community Bookseller
Community Bookseller Since 04-16-2020
I love reading!  I usually carry a tote bag with books whenever I leave home.  I read to my children when I was pregnant with them.  They are now college students and avid readers.  They now buy me books for gifts.
I have a part time job working with an after-school reading program as a site coordinator.  I recruit volunteers to tutor 1st, 2nd and 3rd graders.  Our program is one hour long after school.  I read a story to the group and sometimes fill in as a tutor, working one on one with students to help them make progress to achieve grade level reading.  I am looking forward to reading Barefoot Books to my Afterschool students.

Becoming a Barefoot Books Ambassador gives me an opportunity to continue working with children, families and books year-round, even when the afterschool program is not in session.  I love sharing my love of books with children and families.