Alicia Mady, Community Bookseller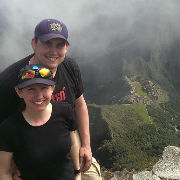 Alicia Mady

Hello Everyone! My name is Alicia and here is my Barefoot Story!
I believe that diversity in books is very important for ALL children. It is very important to expose children to people who are not like them or like most of the people in their community. It builds empathy, compassion, understanding, and acceptance when faced with differences between people. They understand one way of doing, acting, or looking is not necessarily better then another. It is also important for those who do not often see themselves represented in books to see that they are just as special!
I believe in Barefoot's mission and am so excited to be able to be a resource for people who wish to grow the diversity in their own book collection.