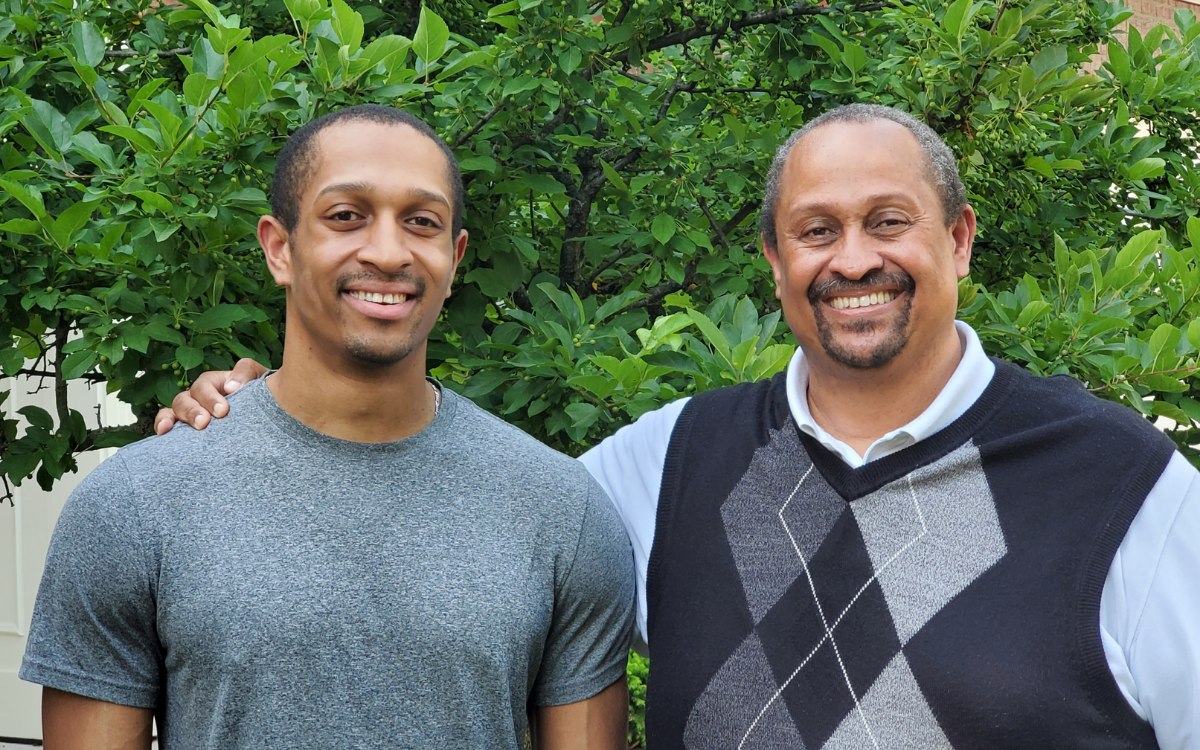 Below is an interview with Chad and Dad Richardson, authors of the new picture book Family Reunion, which is illustrated by the award-winning Ashleigh Corrin. Chad is a graduate of the University of Cincinnati and a financial analyst who lives in Columbus, Ohio. Dad, otherwise known as Charles, is an Associate Professor of Management and Marketing at Sinclair Community College and lives in Liberty Township, Ohio. Family Reunion is their debut picture book.
What inspired you to write Family Reunion?
Dad: One of the main reasons was for a Black-American boy to see themselves in a book, to show they matter. Even though diverse characters in picture books are growing, protagonists of color still are underrepresented.
Chad: We then thought about how the family has been the backbone of who we are for centuries. It was a natural setting to show the importance of the family in the Black-American community.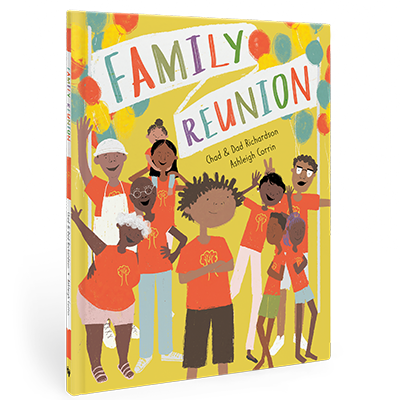 About Family Reunion
A boy is reluctant to go to his family reunion, which he's sure will be boring. Vivid, poetic language and rich illustrations bring readers along for the boy's emotional journey, as he ultimately finds himself enjoying the large and joyous gathering in spite of himself. This modern kid's-eye view depiction of a Black American extended family celebrates the importance of kinship and intergenerational ties.
Where did you find the inspiration for the characters in the story?
Dad: Our family has gathered since 1975. It started because Cousin Eldora just wanted to meet her family. What you see is our family.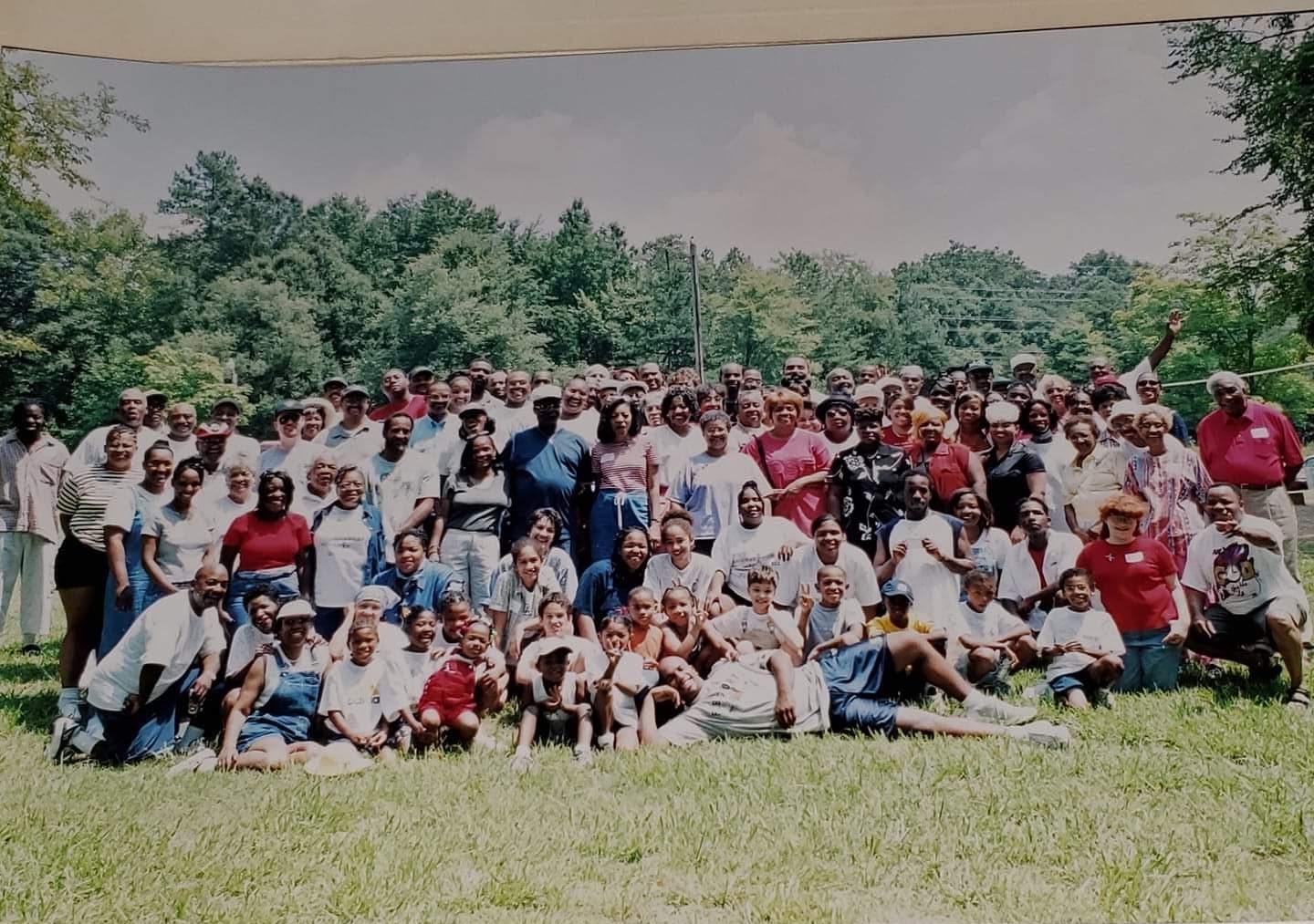 HPRS Family Reunion (approximately 2000)
Chad: For example, the PopPop character is my grandfather. If possible, he would lasso the moon for me and my cousins.
Dad: I'm convinced my dad thought his grandkids were perfect.
Chad: Well, I know he has one perfect grandchild. Not sure about the rest of the grandkids.
"Our families paved the way for what we have today. I hope when kids read this book they will get a sense of pride in their families" – Chad
What surprised you about the process of writing a children's book?
Dad: Writing a children's book is not easy. Every word counts. The story is written in haiku form but we also wrote the story in a more traditional format. We did a lot of tinkering with the idea before we felt comfortable.
Chad: Even though there are not many words in the story, we rewrote and rewrote and rewrote it.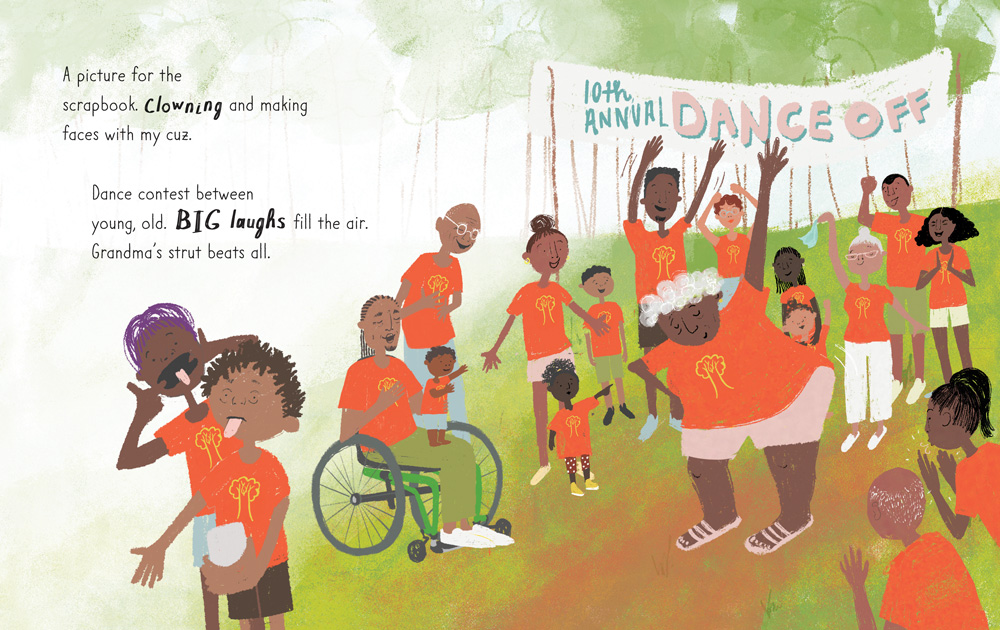 What do you hope kids learn or feel when they read this book?
Dad: Your family is a source of love, support and pride. Your family will love and care about you no matter what.
Chad: Our families paved the way for what we have today. I hope when kids read this book they will get a sense of pride in their families.
What was it like working together as a father and son team on this book?
Dad: It's been a blast. I'm lucky to have such a talented son. He has a way with words. Chad is the talent and I'm along for the ride.
Chad: It's been aight. Just joking. It's been fun. We have always bonded over our love of sports. You put us in a room and we can talk sports all day. Writing this book has given us another way to expand our relationship.
Do you plan on writing more books?
Dad & Chad: Yes, yes, yes!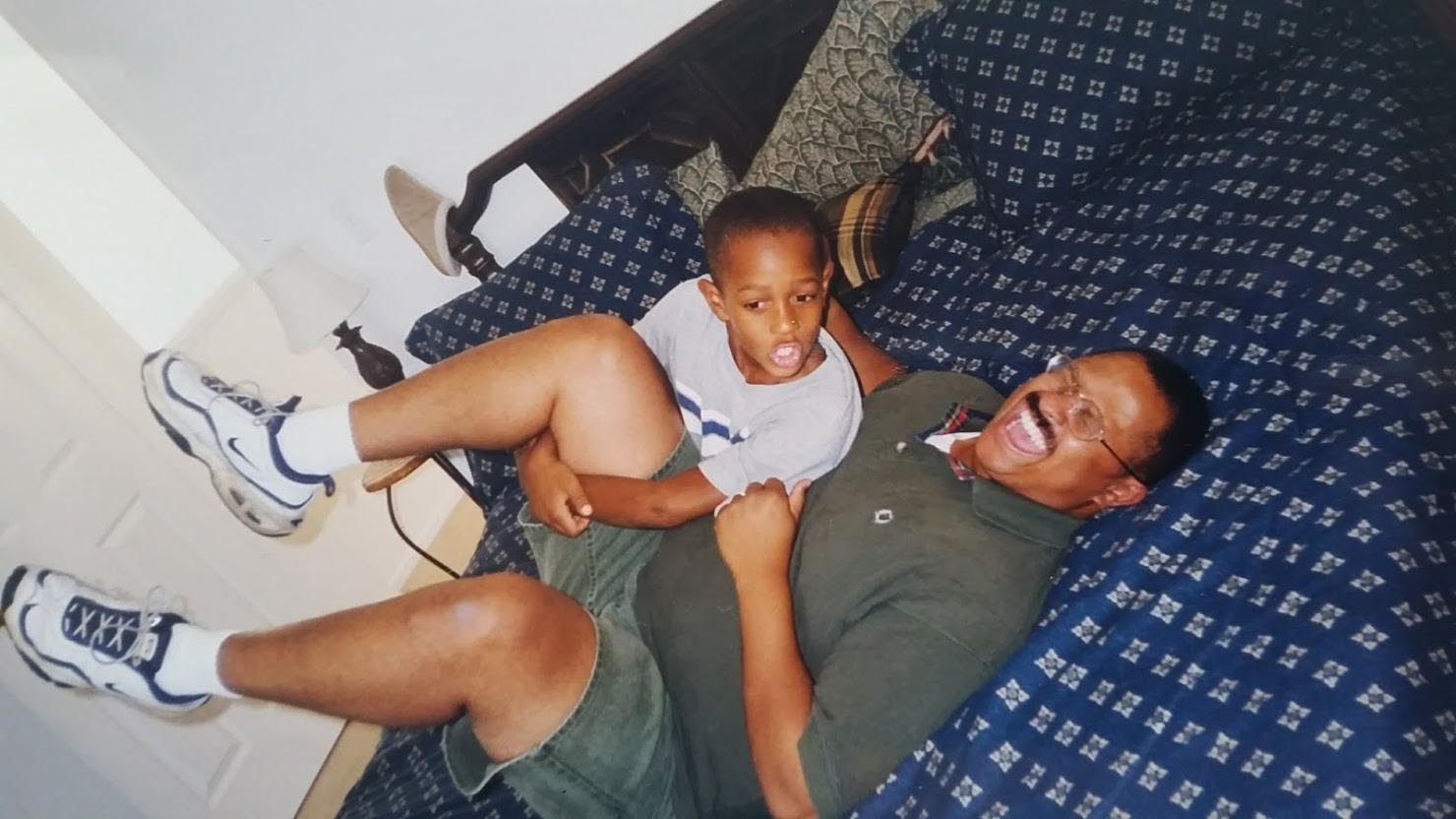 Chad & Dad wrestling (about 1999)
---
Praise for Family Reunion!
"Consider this one a great family connection book. Sweet but not cloying" – Betsy Bird, Librarian, @FuseEight
★ "This warm story highlights the tradition of African American family reunions, and Corrin's loose, stylized illustrations capture both the love these extended family members share and their diversity in skin tone and hairstyle . . . A welcome book about the beauty of family, togetherness, and trying new things" – Kirkus Reviews, starred review
"The joyful scenes, created digitally with a chalklike effect, are lively and welcoming and show the boy's large family, comprised of a wonderful range of ages, body types, and shades of brown. An excellent choice for units on the family" – Booklist
---
Join our mailing list for more behind-the-scenes looks at current and upcoming books!