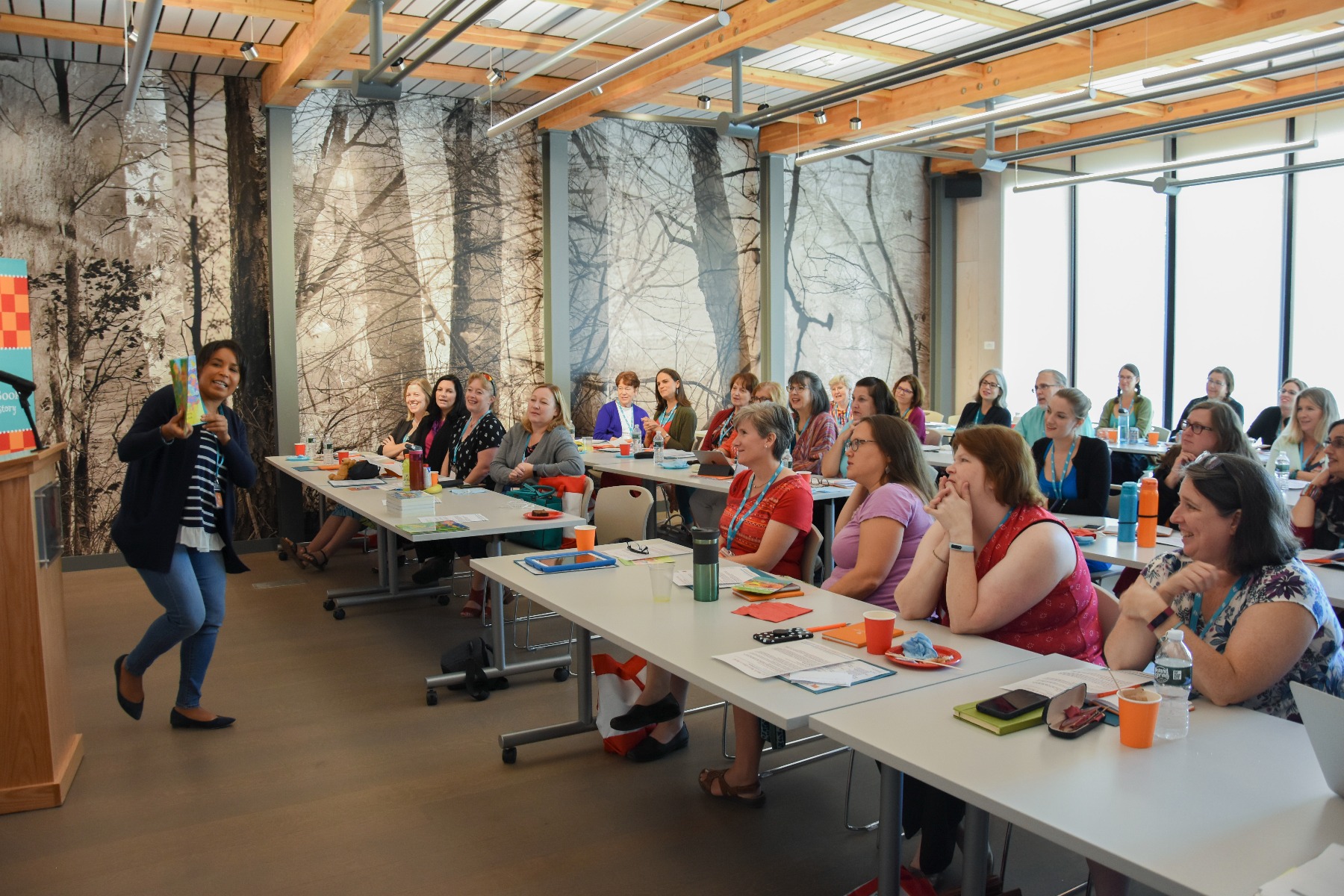 Join our movement to open children's hearts, minds and worlds!
Do you want to share beautiful books that make a difference? As a Community Bookseller, you'll bring families and communities together through selling books and gifts that celebrate diversity and capture imaginations.
How to share Barefoot Books in your community.
Take this opportunity to start an independent business that is fun, flexible, and creative. Your membership does not require any order minimums, sales threshold requirements, or team recruiting. You can sell and market Barefoot Books to your community through book fairs, farmers' markets, vendor events and festivals. If a virtual business works better for you, you can also sell through your website, blog, or other social networks.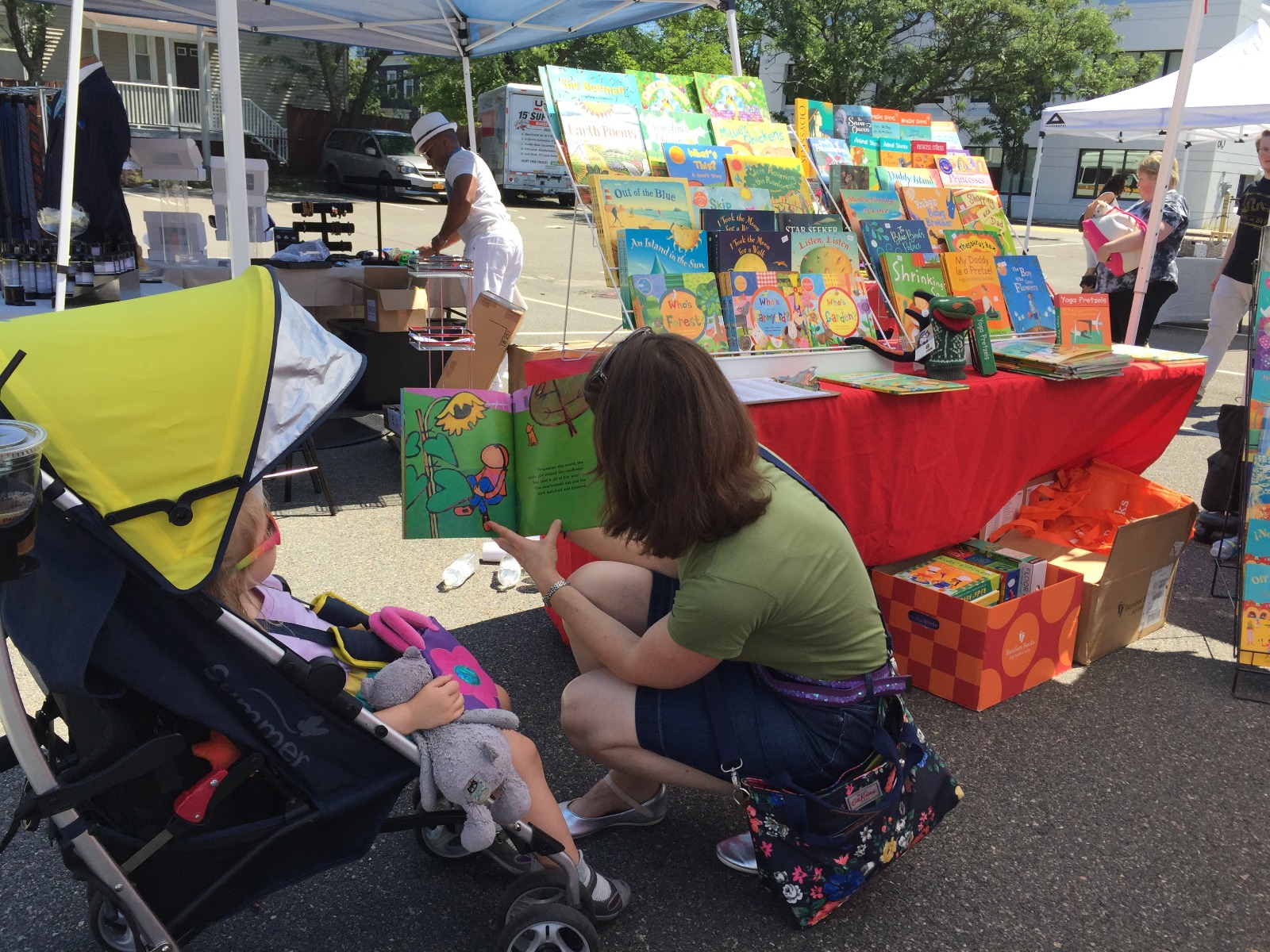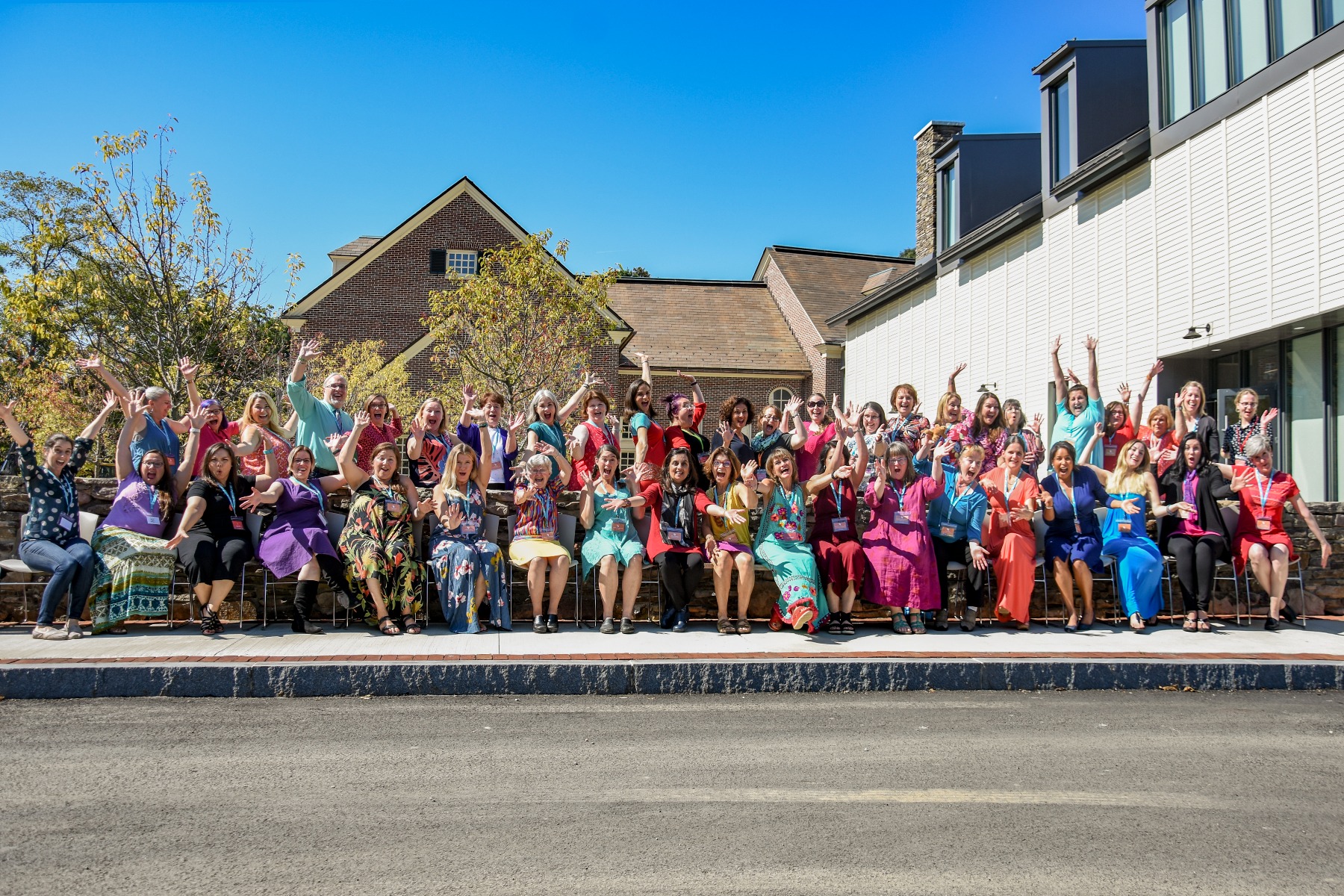 Who are we?
Our growing network of Community Booksellers includes parents, grandparents, and educators who are making a difference in children's lives. They are all passionate about children's books, and getting them into the hands of kids who need them. Find your place in this open and welcoming community!
---
Hear first-hand from Community Booksellers about their experience and what it means to be part of our community.
---
Barefoot Book Fairs made easy with our Book Fair in a Box
After registration, we recommend that you purchase our new Barefoot Book Fair in a Box. This set contains a beautiful display of products and sales aids bundled in a bright, branded carrying box. Your display will highlight a selection of best-selling products for children ages 3 - 7. As a Community Bookseller, your cost is only $150.00CA$180.00 -- 50% off the retail price! Book fair add-on packs for Infants & Toddlers (Ages 0 - 2) and Upper Elementary (Ages 8 - 10+) are also available.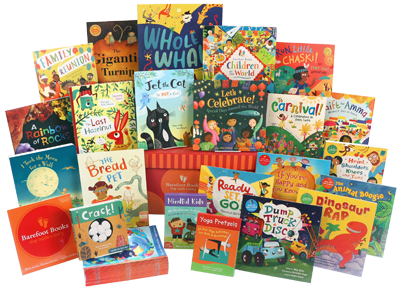 Note that the Book Fair in a Box contents depicted in the above pictures are subject to change at the discretion of Barefoot Books. The retail value of the box will remain consistent when substitutions are made. The Community Bookseller program is available in Canada and the United States, excluding Hawaii, Alaska, Puerto Rico and individuals who reside at an APO address.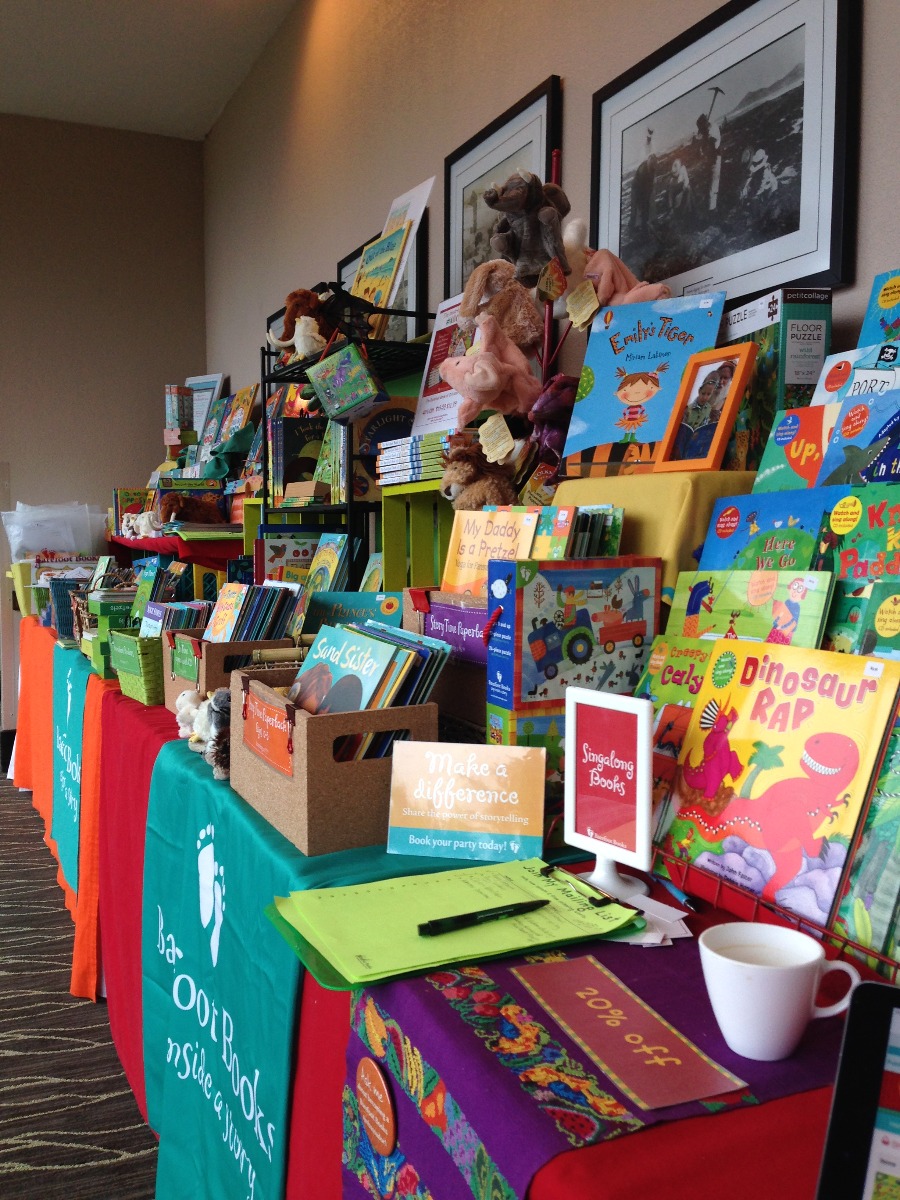 Are you looking to run book fairs for your school or nonprofit? Register for a Community Bookseller account to gain access to all the resources you need to run online and in-person book fairs for organizations in your community.
Create virtual events that earn free books for schools and educational programs.
Offer traditional book fairs with in-school shopping.
Turn your event into a fundraiser by donating your commissions and profits!
Get started today!
Register online for $49.99CA$64.99, plus applicable taxes. Your Barefoot Books Community Bookseller registration is good for one full year and can be renewed annually. We understand that life can get busy or circumstances can change, so if you decide not to renew your account after a year, you will not be penalized. Later, you may decide to register again and pick up where you left off!
The membership fee includes everything listed below:
50% up front discount on Barefoot Books products (excluding The Barefoot Book Box subscriptions)
Your own Barefoot Books profile page and affiliate ID that your customers can place orders through
Tools to run book fairs online and in person
20-30% commission for online orders
Training resources like online guides, live webinars and in-person Barefoot Books conferences
Exclusive downloadable marketing images, files and business tools
Specialized online support for Community Booksellers
---
Questions? Our FAQs have answers!
---
More questions?
Reach out to our Home Office Team, who can help answer any questions for you at help@barefootbooks.com or via phone at 617.576.0660. Or, simply fill out the form below!
The Community Bookseller program is available only in the United States* and Canada.
*Excluding Alaska, Hawaii and APO / FPO addresses.