The Barefoot Book Box: Ages 3-5
Monthly Subscription
Starting at $28.00/month (retail value $42)
Includes shipping!
Starting at $28.00/month (retail value $42)
Includes shipping!
The Barefoot Book Box is a one-of-a-kind subscription designed to help you raise caring, problem-solving, global citizens! Your 3-5 year-old will delight in a monthly delivery of beautifully crafted, themed books and gifts.
Each box also includes a collectible artist's print featuring illustrators from around the world, as well as expert tips for fostering literacy and overall wellness.
June: Outdoor Discovery
July: Travel the Globe
August: Just the Way You Are
Open your child's heart, mind and world -- and ensure that their home library grows with them! Choose from one of our flexible plans: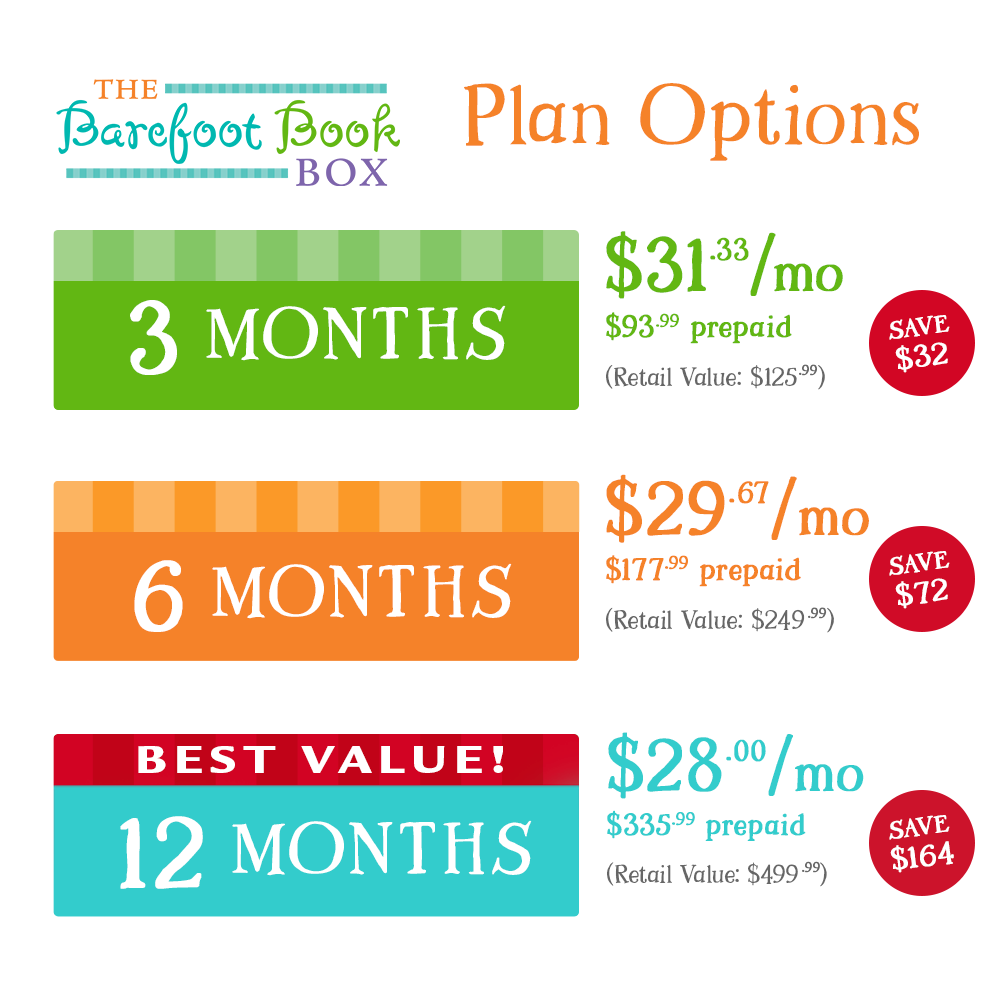 Please note the Barefoot Book Box subscription contains 12 unique, curated boxes for each age range and will repeat after 12 months.
The Barefoot Book Box subscription is available to consumers only.