Wendy Leger, Community Bookseller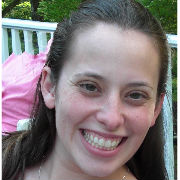 Wendy Leger


Community Bookseller
As a mother of three and a former elementary educator, I am passionate about high quality children's literatue. I stumbled upon Barefoot Books and I am in love! I am drawn to the colorful illustrations, meaningful text, and diversity throughout so many of Barefoot's titles.

Volunteering and helping others has always played a large role in my life, so it is no surprise that my greatest joy in being a Barefoot Books Ambassador is delivering our beautiful books. Whether it is a parent hosting a story time home party, a school or organization raising funds at book fair, or an online facebook party, I love the feeling I get when I hand over the gifts earned by hosting a Barefoot Books event. You could be next! I also love mentoring others as they build their own businesses with Barefoot.

I hope you join me on my journey of discovering all that Barefoot has to offer!