Susan Gomez, Community Bookseller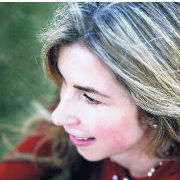 Susan Gomez


If somebody had said to me that I would sell children's books at some stage in my life, I don't think I would have believed him/her. Not that it is a crazy or odd thing to do, but I just never saw myself in sales, despite having a BA in Marketing. Maybe that somebody knew more than I did...and it has all come full circle.

A friend of mine introduced me to Barefoot Books as a business opportunity. At that beginning point I did not even know that I already had some Barefoot Books at home. When I started researching and seeing images of my sons' books on the website, I knew that this was exactly what I wanted to do. I was hooked.

I love the idea of being able to earn some money for my family while still being at home, but also, and more importantly, being able to contribute to my local community and causes that are dear to my heart. I am happy to be able to make a small difference with an absolutely amazing product.