Julie Dobrinska, Community Bookseller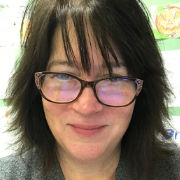 Julie Dobrinska

Hello! Welcome to Barefoot Books!

I discovered Barefoot Books while looking for social-emotional books for my classroom. The more I explored, the more enthusiastic I became. I love the titles, the illustrations, and the diversity of the books. Becoming a Barefoot Books Ambassador seemed like a perfect next step for me!

Enjoy looking around and please let me know if you have any questions or would like more information about Barefoot Books.