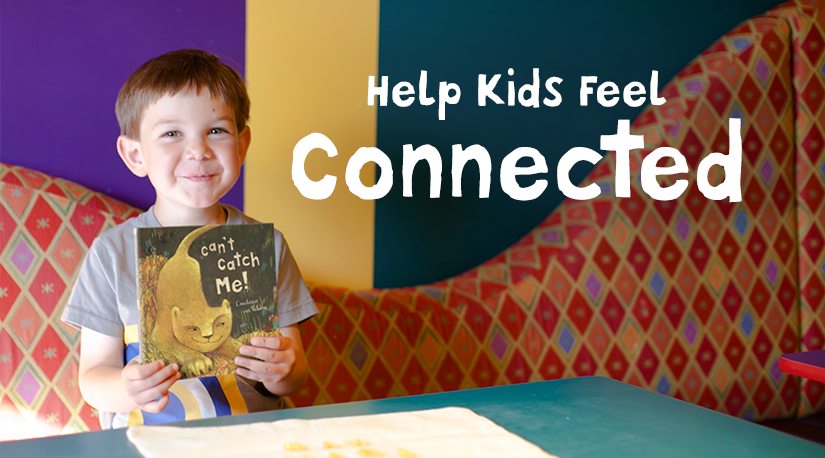 There's no replacement for kids getting together in person. But anything that gets kids actively thinking about their friends can help them feel less lonely.
For families whose kids are socially isolating, this has been one long summer . . . and it looks like the autumn could be more of the same. The loneliness many kids are feeling is top of mind for parentsin the forefront of parents' minds as we face the potential of remote schooling and many more months of separation from friends and family.
Video chat is an obvious solution that many families have been turning to, and it certainly has its place. But, as you've probably noticed, kids don't engage in play as fully or meaningfully over video as they do when they can do hands-on activities without the distraction of a screen. Creating new opportunities for children to think about others is one of the key ways we can help them through this difficult time. Fortunately, the simplest activities can sometimes be the most meaningful!
Here are three screen-free activities that can help kids feel more connected when they're physically apart.
1. Kids' Book Swap
Creating your own "lending library" system with one or more partner families is an easy way to help friends interact with one another from a distance. Plus, it's an economical way to mix up your home book collection. This activity is great because you can keep it simple or you can weave in lots of creative side projects as you prepare your swap.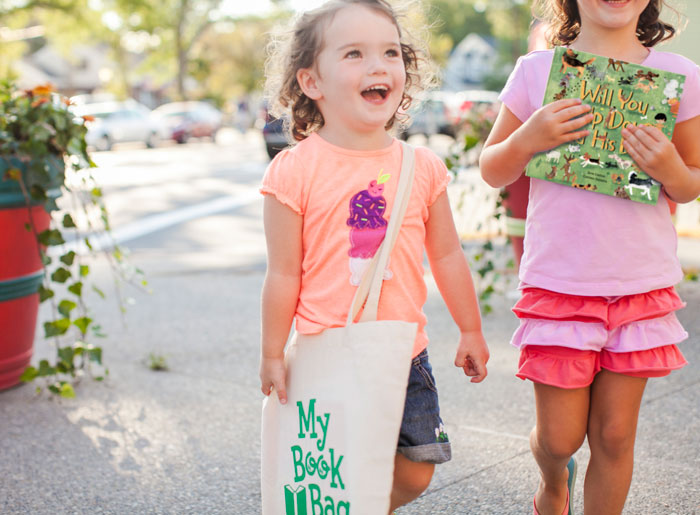 You'll Need:
Several picture books (or chapter books for independent readers)
Tote bag or box
Reading log

(FREE printable!)

Paper, glue and

colored

coloured

pencils or markers
Printed "

Book Review

"

forms (FREE printable!) (optional)
Activity Steps:
1. Reach out to another family to invite them to do a book exchange. (Send them the link to this blog post!)
2. Ask your child to select a few books that they'd like to lend to a friend.
3. Label the inside of each book with your child or family's name so that the recipient family can keep track of which books they're borrowing. This can be an activity in itself if your kids use the paper and coloredcoloured pencils or markers to create decorative name plates to glue inside the front cover of each book.
4. Place all the labeledlabelled books in a tote bag or box for delivering to the other family.
5. Insert a book list that inventories all the books you've included. To make this piece extra engaging, print out and fill in this Book Log so that the recipient children can quickly indicate whether they liked each book.
6. Optional: Print out and send along "Book Review" forms so that the kids receiving these books can create book reviews to send back to your children!
7. Arrange to safely exchange book collections with your lending partner.
After you've done a first round of swapping books back and forth, try again with the same family and a different set of books, or invite a new family to participate!
2. Ubuntu Collage
With this activity from the bestselling Global Kids activity deck, your child can create a visual reminder of how they are connected with others.
Ubuntu is an important idea in South Africa: it refers to the bond that connects all people and is often translated as "I am because we are." The practice of ubuntu means caring about the needs of others by being kind, helpful and generous.
You'll Need:
Paper

Posterboard

Mount board

Scissors
Crayons
Photographs or printouts of photos (optional)
Glue (optional)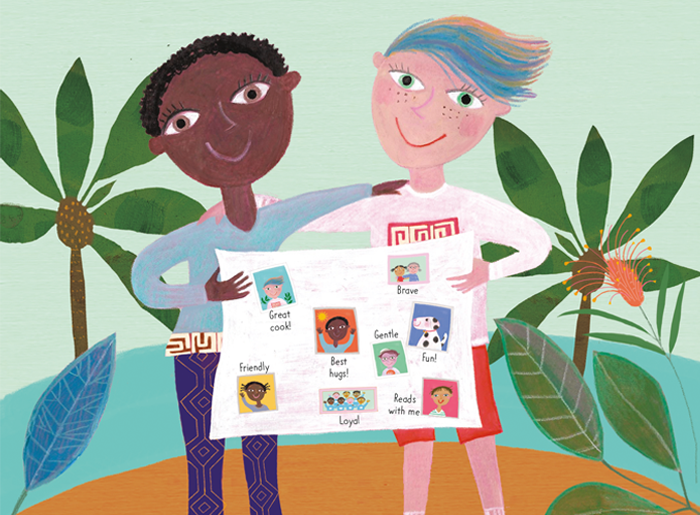 Activity Steps:
1. Help your child make a list of all the important people in their life — family, friends, teachers, helpers — and why they are grateful for them. Write the names on your paper.
2. Next, your child should draw a self-portrait or glue a photo of themself in the middle of the poster board.
3. Around the drawing or photo they can draw pictures or glue photos of all the people who are on their list.
4. Next to each person, help your child write down why they are grateful for them. Make sure to leave empty spaces on the ubuntu collage so that they can add people when they make new friends or remember more people who make a difference in their life.
5. Hang the collage where they can look at it every day. Help them notice all the people they're connected to!
3. Pen Pals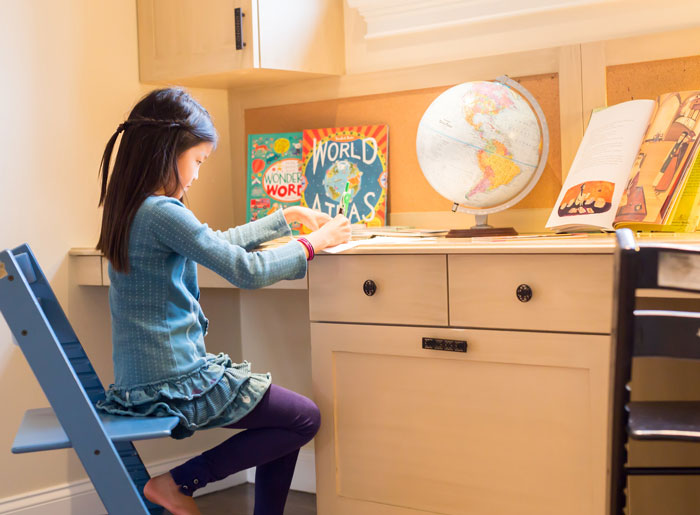 This classic activity is probably going to see a major resurgence, if it hasn't already. Letter "writing" is a wonderful way for children to connect with one another, whether they're reading and writing independently or not. Feel free to have them draw a picture or even colorcolour in a coloringcolouring sheet for a friend and write down any words they want to say.
You'll Need:
Paper OR "Sending Love" pen pals template (FREE printable!)
Stamp
Envelope
Pen, pencil or drawing supplies
Activity Steps:
1. Talk about who your child could write a letter to — is there a friend they are really missing? Or maybe they have a grandparent they haven't seen for a long time?
2. This is an opportunity to work in a little literacy lesson. Show how they can start the letter with "Dear . . . " or "To . . . "
3. Help your child think about what their pen pal might be interested in reading. (This is practice with perspective-taking, an essential aspect of developing empathy.) Recent activities, likes and dislikes and favoritefavourite books are good topics. Then consider some questions to ask the pen pal.
4. Remind them to sign their name at the end.
5. Show them how to address the envelope. Add a stamp and take it to the mailbox together!
---
Want more screen-free inspiration for connecting children?
Find 150 expert-created and kid-approved mindfulness, yoga and global activities.
---
Join our mailing list!
Sign up to receive more screen-free ways to help kids feel connected!